Upcoming events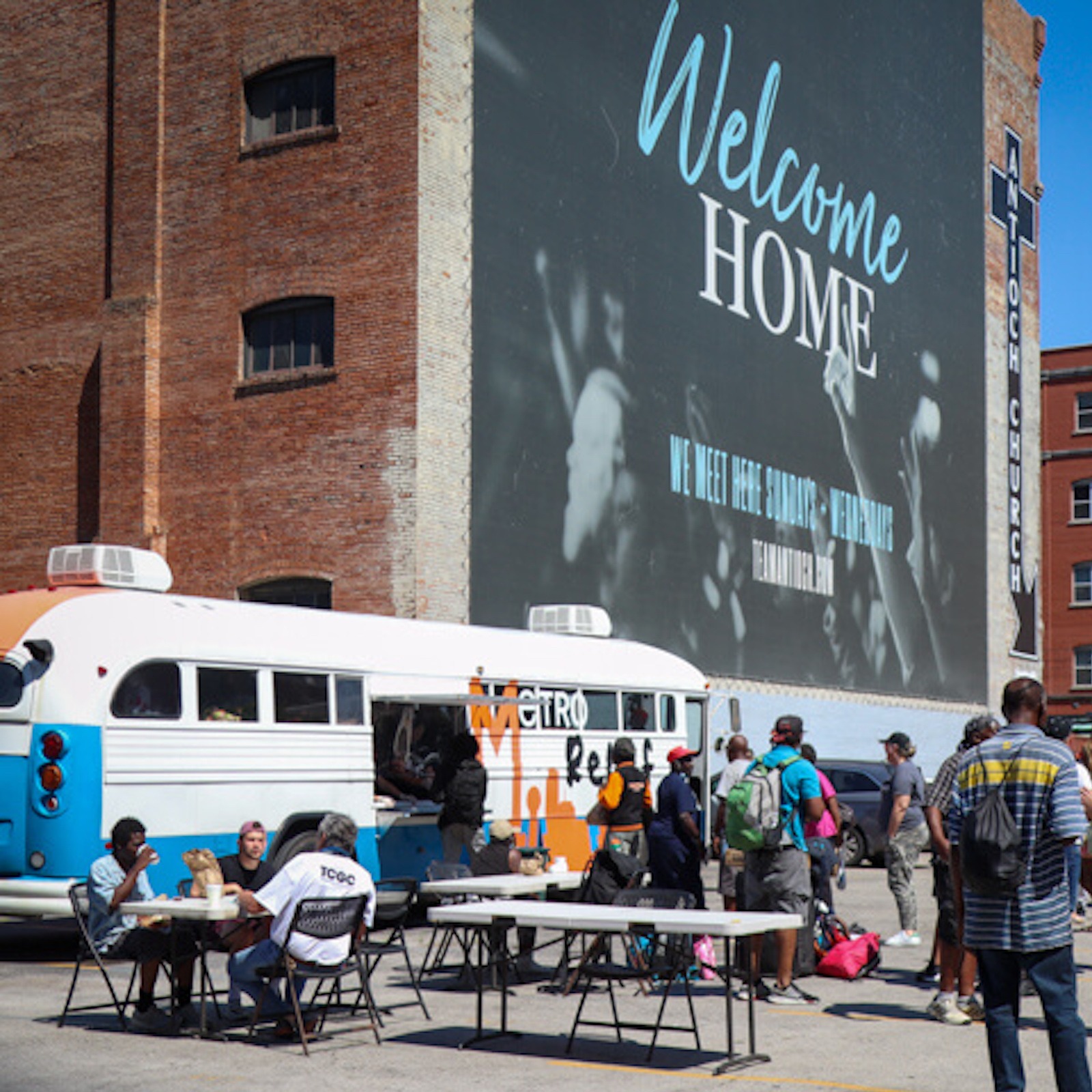 Volunteer! Friday/Saturday Bus Outreach
Rain or shine, we serve on the bus. Every Friday and Saturday, our staff and volunteers take our mobile OUTREACH BUS out to build relationships by providing food, socks, hygiene kits, and prayer to our friends on the streets. We believe that consistency is one of the keys to building trust and getting people the help that they need. To volunteer, click on JOIN OUR BUS and secure a ticket. You must be over the age of 18, or have a parent/guardian signed up to serve with you. Every Friday and Saturday 8:15 am-1.45 pm It's a life-changing few hours. Arrive at 8:15am at Metro Relief (The Colony). We make soup and drinks, load up socks, hygiene items, clothes, and supplies. Pack up the bus. Circle up for briefing and a prayer. We leave at 10:00am to arrive by 10.45 am to downtown Dallas and central Garland. Once there, from the back half of the bus we pass out soup, drinks, snacks, and any food items that were brought. On the front of the bus we set clothes, socks, and hygiene products onto the seats in an orderly fashion, and invite our guests to come up to the bus one at a time to choose a few of these items. We make ourselves available for engagement/conversation with the people there. We sometimes offer free haircuts, play some music and play a game or two with our guests. We clean and pack up around 1:00 pm to be back at Metro Relief no later than 1.30 pm We unload & clean the bus, put away supplies, and clean soup and drink containers. Visit: www.metrorelief.org Group size limited to 13. Go to https://www.metrorelief.org/event/volunteer-friday-saturday-bus-outreach Hurry. The bookings fill up quickly. Location Details. Suite 545 (in the corner of the parking area). 5201, S. Colony Boulevard, The Colony, Texas 75056 If you would like to volunteer as a group please email volunteer@metrorelief.org.
Meet at Metro Relief HQ in The Colony, Texas
Explore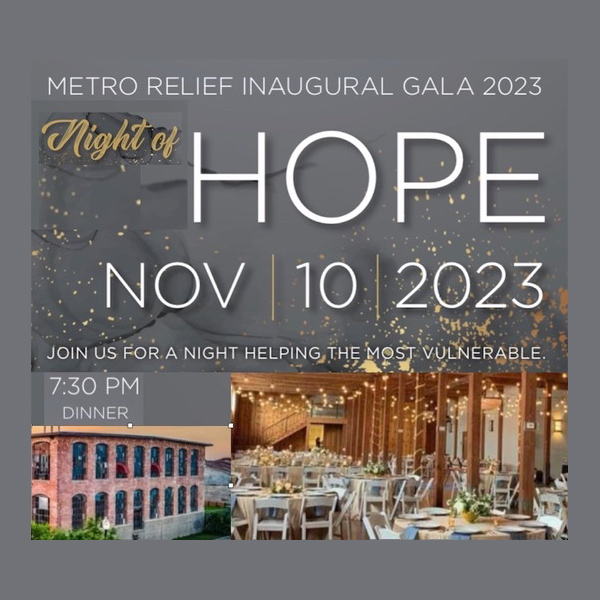 Night of Hope Gala
TICKETS AVAILABLE! Hurry. Our Inaugural GALA called "Night of Hope" FRIDAY NOVEMBER 10th 2023. Click here for booking and additional Information.
Friday, November 10, 2023 10:16:00 AM
McKinney Cotton Mill
Explore
North Texas (NTX) Giving Day 2024
Since its inception in 2009, NTX Giving Day has helped to raise more than $600 million for thousands of nonprofits in the North Texas region. NTX Giving Day inspires all individuals to give a little and help a lot.
Thursday, September 19, 2024 06:00:00 AM
ONLINE GIVING
Explore