Homelessness is a complex issue that affects millions of people around the world.
According to a 2021 report by the United Nations, an estimated 150 million people worldwide are homeless, with the majority living in developing countries. In developed countries, the number of homeless people is estimated to be around 1.6 million on any given night. However, this number is likely an underestimate, as it does not include people who are precariously housed or living in overcrowded or unsafe conditions.
Sleeping rough, which refers to the practice of sleeping in public spaces such as parks or streets, is a particularly visible form of homelessness. In the United States, for example, the annual Point-in-Time Count in 2022 found that there were approximately 580,000 people experiencing homelessness on a given night, of which over 106,000 were sleeping rough. Similarly, in the United Kingdom, the latest official figures from 2020 estimated that there were around 4,266 people sleeping rough on a single night.
Homelessness and sleeping rough are complex issues that are influenced by a range of factors such as poverty, lack of affordable housing, mental illness, and addiction. Addressing these issues requires a multifaceted approach that includes both short-term and long-term solutions such as case management, emergency shelters, supportive housing, and policies to address root causes such as poverty and unemployment.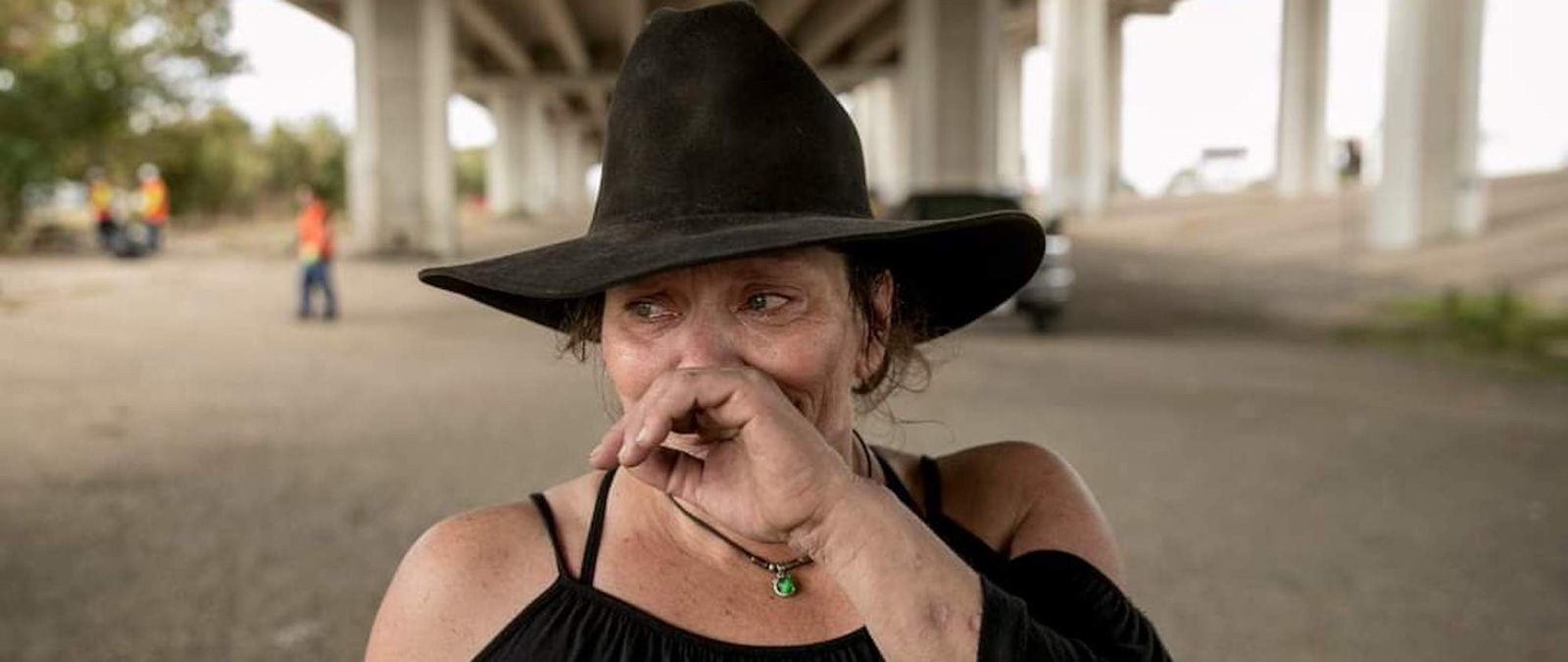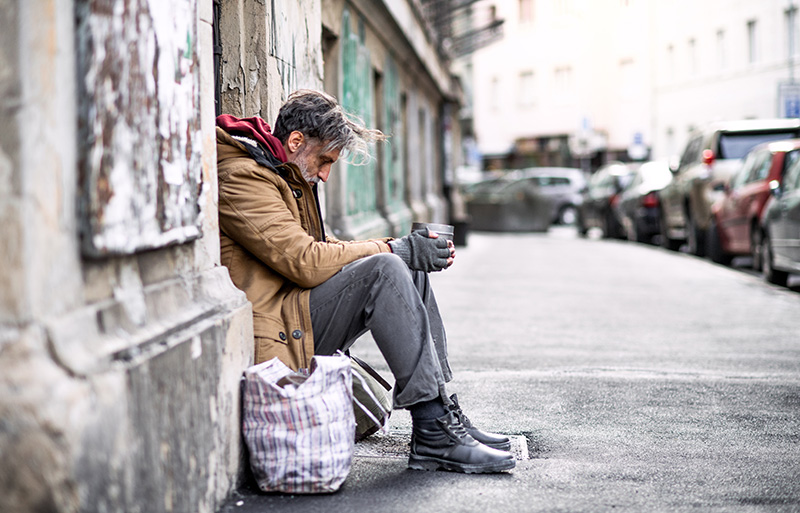 Homelessness is a bit like an iceberg. For every person that you see under an overpass or on the sidewalk, there are countless others who have made themselves hidden in wooded areas, vacant buildings, and other hard to find places. Our street outreach teams go into these hidden places to build relationships and offer help.
We've partnered with local municipalities to help us find these hidden places alongside local law enforcement. This enables us to find more people and to easily replace critical documents like ID's that are often a barrier to receiving social services. Street outreach isn't an easy task, but it ensures that we reach people who might never seek assistance on their own. We believe that every person matters and we will always go in search of those who need help
Addiction and substance abuse are significant issues within the homeless community. Homelessness and addiction often go hand in hand, with many individuals turning to drugs or alcohol to cope with the challenges of being homeless. Substance abuse can make it difficult for individuals to access stable housing, maintain employment, and access healthcare, perpetuating the cycle of homelessness.
Homeless individuals are more likely to experience addiction and substance abuse than the general population. According to the National Coalition for the Homeless, approximately 38% of homeless individuals abuse alcohol, and 26% use other drugs. This is compared to approximately 7% of the general population who struggle with substance abuse.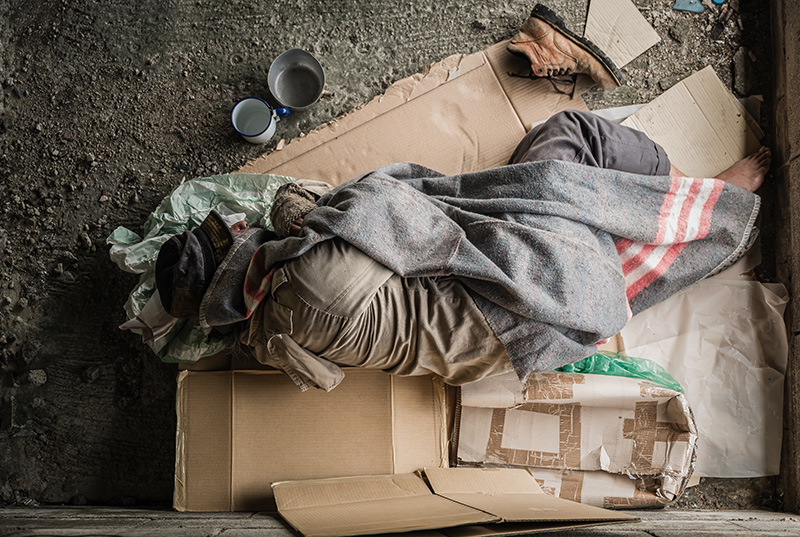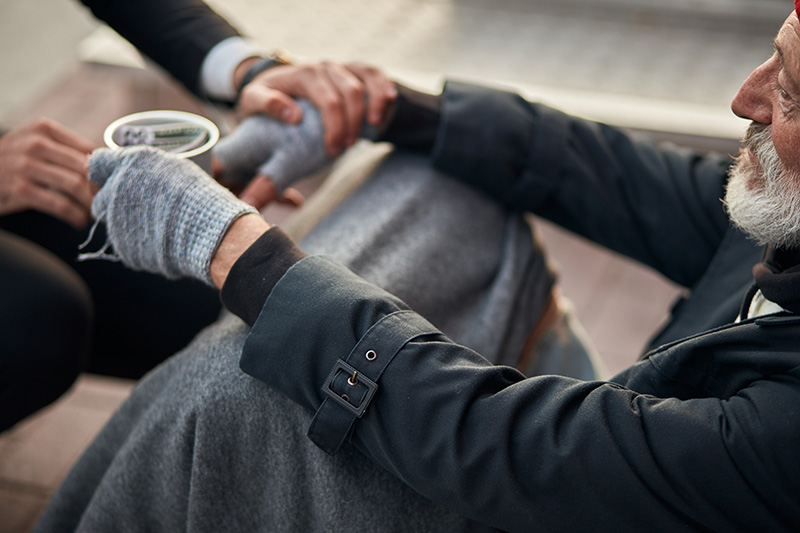 Addressing addiction and substance abuse within the homeless community requires a comprehensive approach that addresses both the underlying causes of addiction and the unique challenges faced by homeless individuals. This may include providing access to addiction treatment, mental health services, stable housing, and employment opportunities. It is also important to address the stigma surrounding homelessness and addiction to ensure that individuals are not discriminated against or denied services because of their circumstances.
As of the 2020 Point-in-Time Count, there were 4,471 people experiencing homelessness in the Dallas Continuum of Care, which includes Dallas and Collin Counties. This represents a decrease from the 2019 count of 4,538 people.
Of the 4,471 people experiencing homelessness in the 2020 count:
2688 in emergency shelters or transitional housing program
1783 unsheltered, meaning they were homeless or in other places not meant for human habitation.
*It's important to note that these statistics are based on a one-night count and may not capture the full extent of homelessness in the area. Additionally, the COVID-19 pandemic may have impacted the accuracy of the count.