We meet our friends where they are and work with each person one-on-one to get them off the streets.
There's no one-size-fits-all approach to helping people get off the streets.
Who we are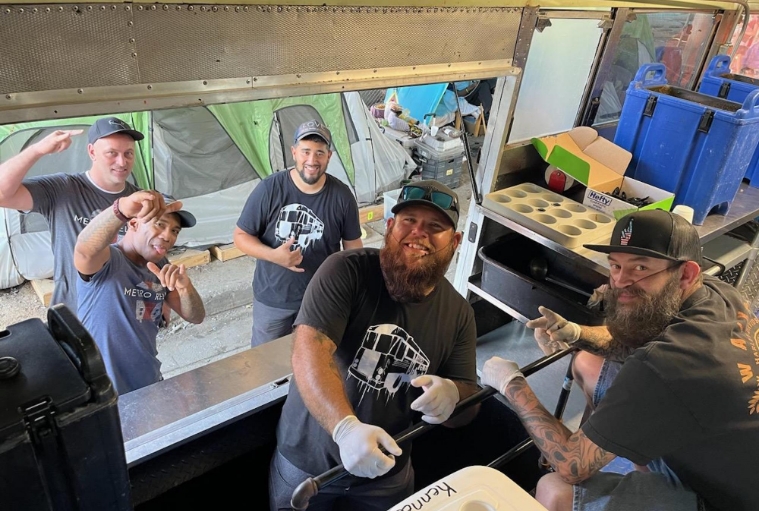 In 2011, Austin Bonds founded Metro Relief in DFW after years of serving the homeless in New York City. His vision to be a mobile-first ministry remains at the core of everything that we do.
Homelessness is a bit like an iceberg: for every person that you see under an overpass or on the sidewalk, there are countless others who have made themselves hidden in wooded areas, vacant buildings, and other "hard to find" places. Our street outreach teams go in to these hidden places to build essential relationships and offer a myriad of solutions.
Team Detail Content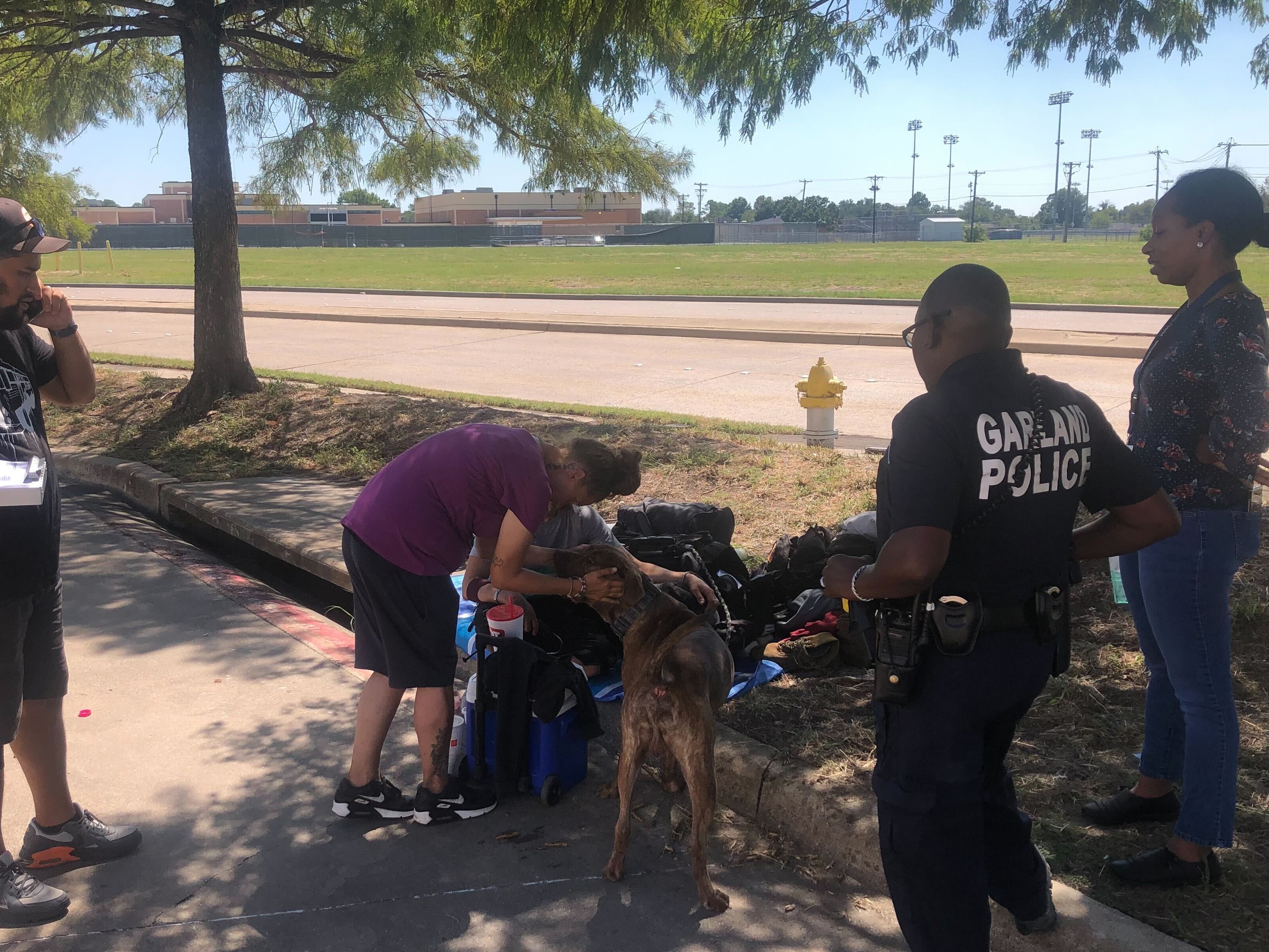 We've partnered with local municipalities to help us find these hidden places alongside local law enforcement. This enables us to find more people and to easily replace critical documents like ID's that are often a barrier to receiving social services. Street outreach isn't an easy task, but it ensures that we reach people who might never seek assistance on their own. We believe that every person matters, and we will always go in search of those who need help.
Getting someone off the streets almost never happens overnight. Our case managers often spend months (or years) walking alongside our homeless friends to get them into stable housing. They are relentless.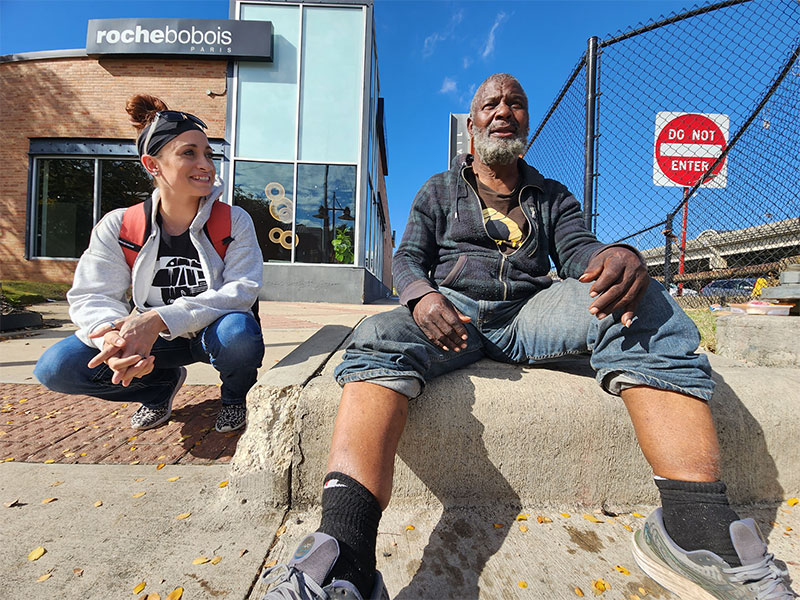 Historically, case managers have typically worked with clients from a single location in inner cities. Unfortunately, this means that many people fall through the cracks due to several issues like lack of transportation. To ensure that more people get off the streets, we practice mobile case management where we go to our homeless friends
This approach enables us to be lean and flexible while also forcing us to be diligent in follow up. Our case managers are constantly on the move, meeting homeless clients in encampments, and driving with them to medical appointments, rehabs, or to an apartment once they're accepted into a housing program. One of our greatest joys is being able to help our friends move into their new apartment.

Engagements
58600
Food servings
92500
Documents provided
1450
Miles driven
445000
Volunteer hours
18350
Off the street
1455
What we do
WE HELP PEOPLE EXPERIENCING HOMELESSNESS GET OFF THE STREET THROUGH AN ALL MOBILE, PERSON-CENTERED APPROACH
We meet our friends where they are and work with each person one-on-one to get them off the streets. There's no one-size-fits-all approach to helping people get off the streets.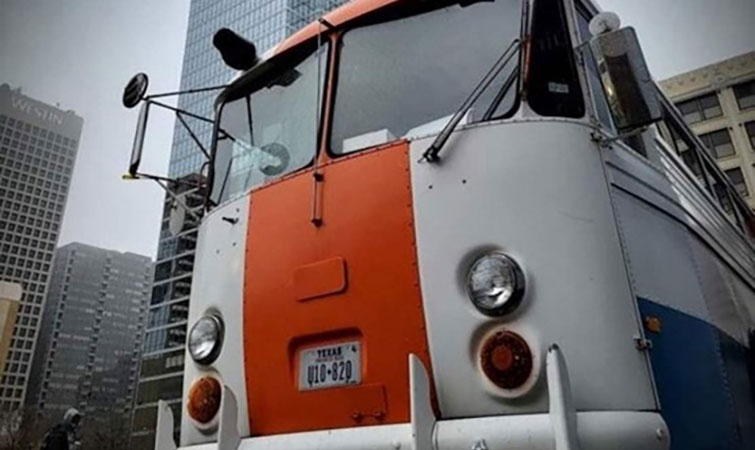 People become homeless for a variety of reasons. Unemployment and poverty are major contributors, as are untreated mental illness and substance abuse, but so is a lack of affordable housing — an increasingly difficult problem that affects many Texans, creating instability and uncertainty in their lives.
Rain or shine, we serve on the bus. Every week, our staff and volunteers take our mobile resource buses out to build relationships by providing food, clean water, socks, hygiene kits, and prayer to our friends on the streets. Every other day of the week our case managers utilise our mobile fleet to provide pathways of assistance for hundreds of homeless friends. We believe that consistency is one of the keys to building trust and getting people the help that they need.
Our bus outreaches truly break down barriers with our homeless friends. Once they see us consistently serving week after week, they begin to ask us for advice, assistance, and advocacy. We're then able to connect them to available community resources and walk alongside of them throughout the entire process until they are off the streets. We've seen countless lives changed as a result of our bus outreaches to homeless hotspots. Our volunteers give out an average of 1000+ servings of soup every month. Serving on the Metro Relief bus is a great way to meet tangible needs in your community.
>